1½ Story 4 Bedroom Form Stone House on a Nice Level Lot w/ a detached 2 Car Garage.
Also, the old Milway 1 Room School House, on 1.5 Acres
Furniture, Antiques, China & Glassware, Tools, Lawn & Garden Equipment
View Larger Map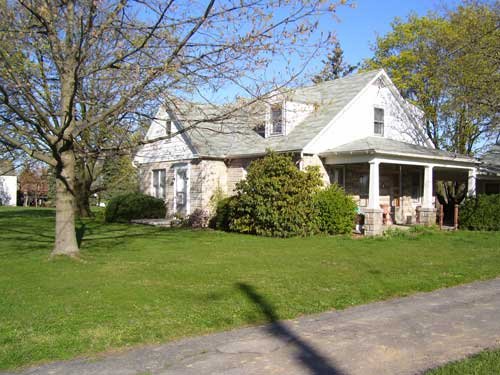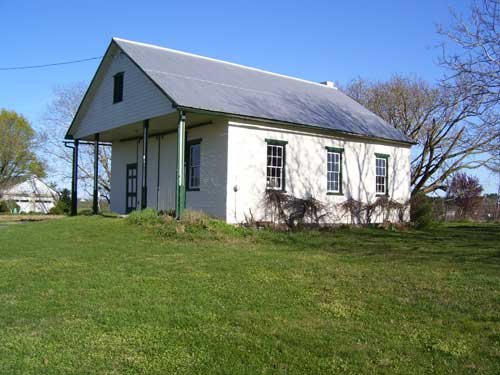 1½ Story Form Stone/Siding House
Includes: Kitchen; Dining Room; Living Room w/large picture window; Family/Sewing Room; 1 ½ Baths; Open Staircase w/ Bannister; (3) Bedrooms w/ closets; Attic, storage area. Hardwood Floors; Basement w/outside entrance & cold Cellar; Oil fired hot water heat system, w (2) 250 gal. oil tanks; 200 Amp. Electric service ; Well water; On Lot Sewer System; Porch area; Breezeway.
Detached Form Stone/Block 2 Car Garage
w/ opener, second story storage.
Brick Midway 1 Room School House
, currently used for work shop & storage.
Lot size
: 1.5 Acres m/l
Auction Note
: This is a very nice country property, close to town yet out in the farm country. Situated on a nice level lot with nice Lawn & Garden areas, mature trees & shrubs and plenty of room to enjoy. Be sure to see this great property at Open House.
Open House:
Saturday, September 15, 1-3 PM
Saturday, September 22, 1-3 PM
For a private showing or questions concerning financing call John at 717-629-4059.
Attorney
: Young & Young
Terms
: 10% of Purchase price due day of Auction. Balance due at final settlement to be held on or before November 20, 2012.
Furniture
Daneker Tall Case Clock
, w/ Westminster chimes; (3) pc. Oak Bedroom Suite; Jelly Cupboard;
(10) pc. Dining Room Suite
; Oak Ext. Table; (6) Pressed Back Chairs; Claw & Ball Footed Slant Top Desk;
Blanket Chest
w/glove box; (3) pc. Cane seated Chair Set; Cedar Blanket Chest; Chest of Drawers; Piano; 3' Kitchen Cabinet w/ agate top;
Columbian Cook Stove
; Wall Table; (4) pc. Bedroom Set; Wooden Rocking Chairs; Clothes Tree; Rocker Recliner; Table Stands; Old School Desk; Wooden Bench; small Square Table; Wooden Double Bed; Dresser; (2) Upholstered Rockers; Desk; Crib; Wooden Shelving from Midway School; Quilt & Rug Frames; Kelvinator Refrigerator; G.E. Stove; Imperial Chest Freezer; Amana Wash Machine; Whirlpool Clothes Drier; Zig Zag Sewing Machine w/ cabinet; Royale Vacuum Sweeper;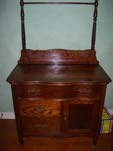 (9) Quilts
Hooked Rugs; Knotted Comforters; (20') Rug Runner; Bed Spreads; Embroidery work; Table &Bureau scarves; Braided Chair Pads; Bed Spreads; Blankets; Table Cloths; old Bonnet; Sewing Supplies; Thimbles; Pin Cushion; Wooden Spools; Towels &Wash Cloths;
China & Glassware
Burgess Co. Bowl & Pitcher Set
; Cracker Jar w/ tin lid;
Bavaria & Germany Serving Dishes
; Nautilus Dinner Set /12; Carrolton Dinner Set; Pink& Green Depression Glassware; Carnival Dish; Covered Pressed Glass Serving Dish; (12) Gold Edge Tumblers; Goblets; Sherbets; Glass Basket; Covered Terrain; Cream & Sugars; Salts; Iron Stone Platters; Cake Plates; (6) Clear Depression Ice Cream Cups; Depression Candle Sticks; Candy Dishes; Flow Blue Plate; Burmess Plate; Hall's Poppy Bowl; Cake Stand; (2) Iris Bowls; Chamber Pot; Metal Base Kerosene Lamp; Glass Table Lamps; Hull Vase; Pressed Glass Water Pitcher; Baking Dishes; Canning Jars; Corning ware Dishes; 1858 Quart Jar; Refrigerator Glassware;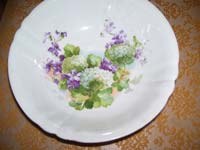 New Haven Shelf Clock
Endura Shelf Clock; Upright Floor Model Radio, circa 1930's; Wards Airline Radio; Bird Cage; Market Basket; Lattice Wall Rack;
#2 Crock; (10) Crocks
; Agateware; Flat Irons; Hand Bell; Wash Board;
1905 Lancaster County Map
; Old World Wall Maps; (3)Milk Tins; (2) Rollman Mt. Joy, Pa. Food Grinders; Meat Hooks; Zinc Lids; Baskets; Clock Repair Tools & Books;
Old Advertising Items
-M. Snavely, Moseman Grocery, N.G. Hershey, J. Nauman, Earharts milk bar, P. Webber, Etc.; Wooden Pencil Box; Piano Bank; Wood Turnings; Cigar Boxes; Old Nursery Rhyme Booklets; Old Childrens Books; Lizzie Nissley Art Book;
(2) Pocket Watches
-Elgin & Waltham; Wall Papered Box w/ drawer & mirror; Wooden Wall Comb Rack; Pocket Knives; Husking Pegs; Lard Tins; Standup Paper Dolls; Mickey Mouse Library of Games; (4) C. Keene Books; shaving Mugs &Brushes; Old Feed &Seed Bags; Reverse Painted Picture of Washington D.C.; Jewelry Boxes; McCoy Planter; Yard Sticks; NIV Study Bible; 1893 Webster Dictionary; Books; Buttons; Puzzles; Flatware; SS Cookware; Kitchen Utensils; Mixer; Cook Books; misc. china & glassware; Tupperware; Slaw Board; Bone Saw; Daisy # 880 Air Pellet Gun; Champion 12ga. Single Shot Gun; Tackle Box & Fishing Rod;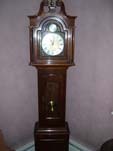 1968 Oldsmobile Cutlass
V-8, Automatic, 4-Door, w/Body Damage
John Deere # 300 Lawn Tractor
w/ mower deck & 44" Rotary Tiller;
Dyna Mark 18/42 Lawn Tractor
, w/mower deck;
John Deere Portable Generator
; Hahn Lawn Mower; American Reel Edger; Toro Lawn Mower; Wheel Barrow; Platform Scales; Wheel Cultivator; Precision Garden Seeder; Reel Mower; Scythe; Garden Tools; Digging Iron; 2 Man Cross Cut Saw; Lawn Spreader; 1hp. Air Compressor; B&D Hedge Trimmer; B&D Grinder; Craftsman Pipe Threader; Allis Chalmers G Heat Houser; 275 gal. Fuel Tank; Aluminum Ext. Ladder; Bench Vice; 1' Hog Trough; Asst. of Hand Tools; wrenches, files, chisels, hammers, pipe wrench, saws, etc.;
Fleet Hyd. Lift; Fleet Floor Jack
; Champion Spark Plug Machine; Battery Charger; Grease Gun; Bench Vice; Shop Creeper; old Oil Cans- Kendall, Ford, Quaker State, Etc.; Snap On Tool Manuel; Auto Parts; Parts Washer; Sears Table Saw; Bench Grinder/Drill; Hyd. Jack; Car Ramps; Wheel Puller; Log Chains; Strip Belting; Wooden Crates; Wooden School Masters Desk; 14' Wooden Bench ; plus many other items not listed.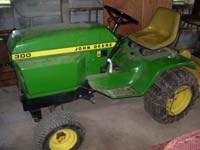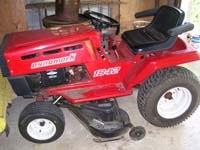 Terms on Personal Property
: Cash or Good Check Day of Auction. No out of State Checks Accepted.
Auctioneer Note
: A very nice Auction with a wide variety of interesting items. We will be selling at (2) locations at the same time, please plan accordingly. Tent will be provided if necessary. Food at Auction.
Auction for Elizabeth Nissley. Margaret Bruckhart. P.O.A.
John D. Stauffer Auctioneers