Public Auction: Furniture, Glassware, Guns, Canoe, Boat, Fishing & Archery Equipment, Tools
Mount Joy
Saturday, May 20, 2017
Auction Time: 9:00 AM
Location: 464 Donegal Spring Road, Mt. Joy, Pa. 17552.
Furniture
8 pc. Dining Room Suite, Hutch, Table, 6 chairs; (3) Parlor chairs; Gun cabinet; Wooden Rocker; Saddle chair; Blanket chest; Oval Marble Top stand; Marble Top Wash stand; night stand; Queen bed; Dresser; old chest; Cradle; Tv stand; floor lamps; file cabinet; desk; folding picnic table; folding chairs; Frigidaire refrigerator; Upright freezer; Stools; Vulcan safe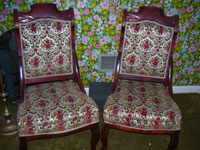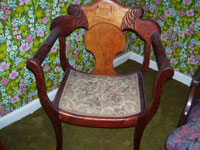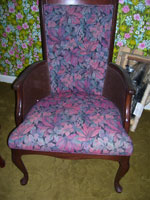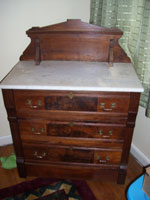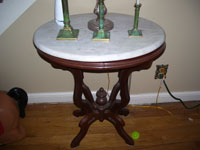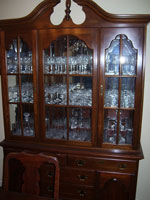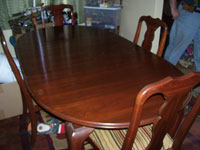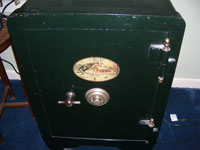 Glassware/Collectibles
(76) pc. Longchamp lead crystal set- tumblers, sherbets, stemware; Parlor Table Lamp; kerosene lamp; Copper wash boiler; copper tea pot; blue basket dish; shelf clock; Bell & Howell movie camera w/projector & screen; Pfaltzgraff silverware/ 6; Rogers sterling forks; Brass Horse; C. I. Horse; Brass chandelier fixture w/ 80 prisms; WW 2 German Helmet; ship bookends; sword;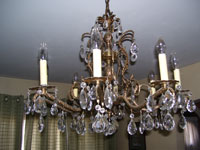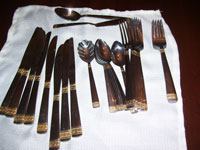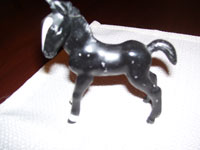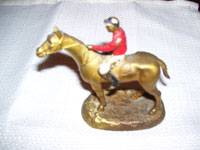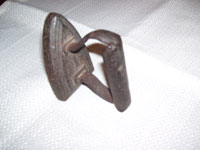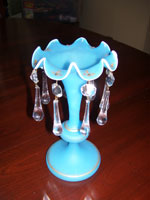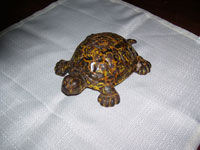 Guns/Sporting Equipment
Hand Guns- Ruger P85 9mm, 15 shot; Colt Mustang Mark 4 series 90 SS; Ruger Mark 2 51\2" Bull; Ruger GP100 4" .357; S&W .38 Iver Johnson 5 shot beak action, property of Adams Express Co; S&W model Highway Patrolman .357 6 in; Taurus .44 mag 6 in; Taurus .22 mag 41/2" 8 shot; EAA Witness compact .45; Russian Makarov 9x18 (new); Ruger SP101 SS .357 3 in. w/ laser grip &crimson trace; Long Guns- Marlin #336s.c. 32 special lever action, 90%; Marlin # 90 12ga.double barrel o/u; Marlin #81DL .22 bolt w/ tube; Sporting Equip.- Buck Whitetail Hunter compound Bow; Hoyt Mystic Rebel compound Bow; Herters left-hand Bow; Polar Bear#2compound Bow; Damon Howatt recurve Bow 45lb; 45 lb. Bear recurve bow; long bow; misc. older recurve bows; Archery gear/ arrows; Gun Cases; Case XX hunting knife; Schrad Waldon knife; misc. Hunting Knives; pistol holsters; Ammo reloading Equipment; (25+) Fishing Rods; fishing tackle; Ammo.-Remington .357 maxium,.44 mag, 9x18ammo; Weight Set; Old Town 14 1\2' Canoe w/ paddles; Water Fox folding Boat; Minnkota trolling motor; Tohatsu 3 hp. Boat engine, 4 stroke; Boat anchor; York Bar Bell weights; Tippmann paintball gun; Aquarium w/ fish;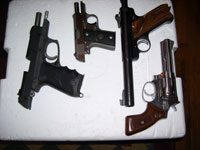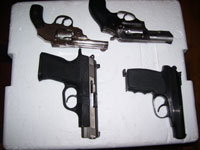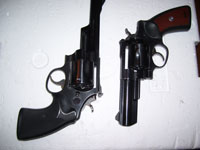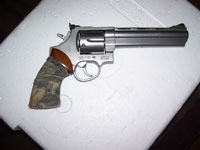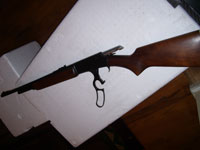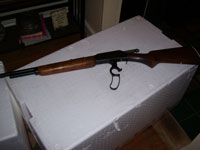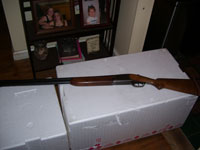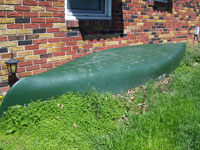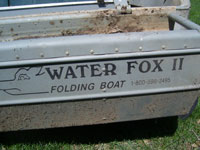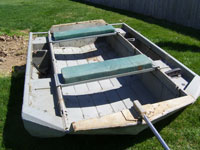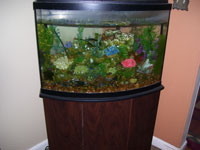 Columbia #71024 Snow Blower, like new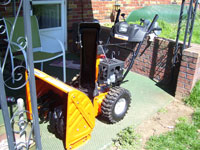 Old Schwinn Bicycle; (2) Lawn Boy 21" lawn mowers; garden cart; B&D hedge trimmer; Wheel Barrow; (3) ton floor jack; Poulan Pro #pp133 gas Trimmer; Toro 18" electric snow blower; SS metro cart; B&D hedge trimmer; 20' ext. ladder; step ladders; drop seeder; pole trimmer; halogen lights; Worx blower; grass catcher; yard& garden tools; live animal trap; fuel cans; pick up bed extender; 10" Master Mechanic table saw; Chicago sheet metal cutter; ½"Hammer drill; Zip saw; electric chain saw; Ryobi 4" belt sander; small band saw; drill press; Wood lathe; wood chisels; block clamp; Wagner paint sprayer; 7' aluminum loading ramps; Hand tools; express wagon; Tonka Mighty Scraper; Marx truck; Hirobo radio controlled helicopter; Sinclair gas can;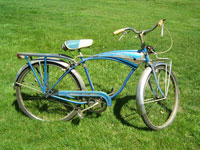 Terms: Cash or Good Check day of Auction.
Auction for
William Dommel