Public Auction
Sold for $180,000
Attractive (3) Bedroom Brick Rancher
w/Attached 1 Car Garage/On a nice lot in Blue Ball, Pa.
Furniture, Glassware, Pottery, Guns,
Coins; Personal Property, Garden Equip.
Saturday, June 9, 2018
Auction Time: 9:00 a.m.
Real Estate 12:00 Noon
Location: 1175 Rose Ave. Blue Ball, Pa. 17506. From Intersection of Rte. 23 & 322 in Blue Ball follow Rte. 322 east to Musser Road. Turn right onto Musser Road to 1st street on right (Rose Avenue) to the 2nd Property on right. East Earl Township, Blue Ball, Pa. 17506.
3 Bedroom Brick Ranch style House w/ 1 Car Garage
Includes: Large Kitchen w/ dining area; Living Room; (3) Bedrooms w/ closets; Bathroom; Laundry Room; Full basement w/ brick fireplace, and furnace room; Attic storage; (1) car attached Garage w/ opener; hardwood flooring; Oil-fired hot water baseboard heat system; Carrier central air-conditioning unit; water softener; 100 amp service; replacement windows; approx. 1295 sq. ft. 1st-floor living area; Municipal water & sewer; nicely landscaped lot; Lot size: 110'x147'
Auctioneer Note: This is an excellent opportunity to buy a very well built house in a nice quiet community, with a very low maintenance exterior. Nice lawn and garden area. Owners moving to a retirement community and plan to sell at auction.
Open House:
Saturday, May 26 - 1-3 p.m.
Saturday, June 2 – 1-3 p.m.
Conditions on Real Estate: $10,000 down day of Auction. Balance due at final settlement to be held on or before July 24, 2018. Attorney: Linda Kling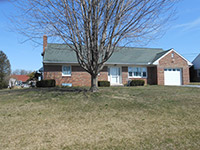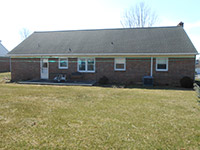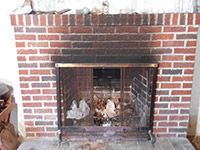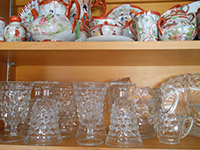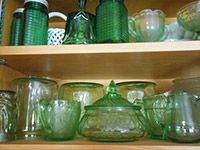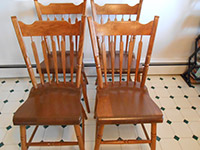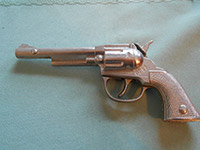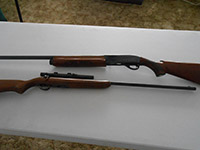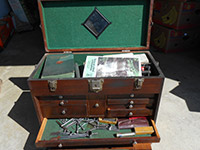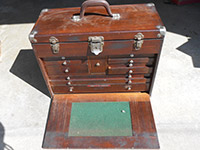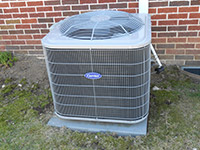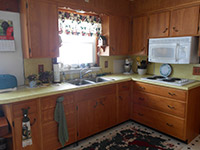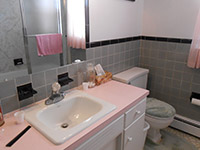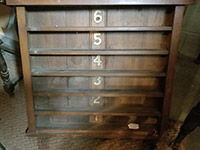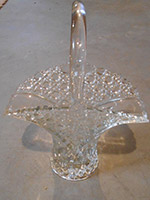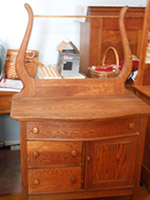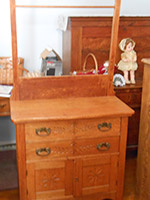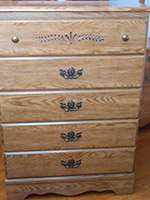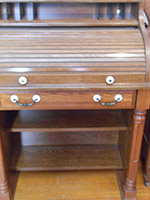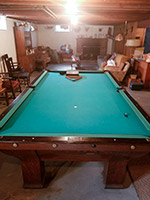 Furniture
Monarch Cushion by "The Brunswick- Balke Co." Pool Table, slate top, beautiful wood frame, wooden score keeper ;(2) Oak washstands; 3 pc. Bedroom suite, very nice; Chest of Drawers; Cedar Blanket Chest; Extension Table w/ 8 bds.; (6) Arrow back plank bottom Chairs; Acrosonic Piano; (2) church benches; Kneehole Desk w/ chair; Cane seat rockers& chairs; Book shelf; Upholstered chairs; child's chair; sofa bed; Small Curio cabinet; square table; Library table; Trunk; single bed; cedar wardrobe; high chair; Oak chairs; old Blue Ball school desk; file cabinet; Sentry floor safe; Domestic sewing machine; (6) folding chairs; ping pong table; Maytag wash machine; Maytag clothes dryer; Amana Refrigerator; Dehumidifier; Norge chest freezer; Hoover Vaccum sweeper; porch swing; lawn chairs;
China/ Glassware
Noritake dinner set; Green Depression glassware, bowls, serving dishes, plates, cream & sugars; Fostoria water pitcher w/ tumblers, serving dishes, plates; Pressed glass serving dishes; platters; Crystal water pitcher; (15) cruets; (20) glass baskets; Crystal glass basket; collection of oriental china; glass paper weights; (12 ) Kerosene lamps; China tea cup & saucers; Tea pots; refrigerator glassware; covered butter dish; candy dishes; child's tea set; china hair receivers; Bowl & pitcher water set; colored glass bottles; Cloverleaf milk bottle; Pyrex mixing bowl set;
New Holland Machine Co. Collectibles
Hamilton 25yr. service shelf clock; Sperry New Holland bank trucks; (58) New Holland double seal tumblers; (8) New Holland red print tumblers; (22) Sperry New Holland 85 years tumblers; Harold's wooden New Holland machinist tool chest;
Collectibles/ Housewares/Toys
Handmade Persian rug; porcelain & china Doll collection; Nobility silverware set; Hubley "pet" cap gun; Hess trucks; #6 Crock; (8) Jugs; approx. (15) crocks; (2) family Bibles; collector spoons; cookbooks; canes; wooden drying rack; bird cage; Lincoln logs; G. Washington picture; Kitchen aide mixer; silverware; crock pot; kettles; baking dishes; cake pans; Tupperware; kitchen utensils; Victoria strainer; Structo toy truck; metal horse truck; Sunny land wash board; flat iron; Quilt; blankets; towels; doilies; bureau scarves; old record albums; wooden blocks; books; costume jewelry; electric child's stove; metal doll house w/furniture; Croquet game; quoits; (3) sleds; Stroller; market baskets; agateware; ice cream freezer;
Guns: sold at 11:55a.m.
Remington #1100 semi-automatic 12ga. Shotgun, nice clean gun; Remington 22 rifle w/ scope; B-B gun; Gun carrying case;
Coins: sold at 9:15 a.m.
(85) Morgan & Peace dollars, various dates: 1878- 1920's; Proof Sets: 1968-2010; (90) Franklin & Walking Liberty Half dollars; Washington Quarters; Roosevelt & Mercury Dimes; (25) Buffalo nickels; (64) Jefferson nickels; Uncirculated coin sets; 1981, 1991, 1996, 2000-2004, Denver& Phila. Mint Coin sets; Commemorative Coin Sets, Olympic, Vietnam Vet, Jackie Robison etc.; (6) 1oz. Silver coins; Antique Car Coin collection; Lincoln head Cents; Brass President coin set;
(68) Wheat Pennies
(40) Franklin mint Car Collector Coins
(25) Bronze franklin mint car collector coins
1962 U.S. mint proof set P
(2) 1981U.S. mint proof sets P & D
(2) 1991 U.S. mint proof sets P & D
(2) 1994 U.S. mint proof sets P & D
(2) 2000 uncirculated coin sets w/ state quarters
(2) 2001 uncirculated coin sets w/ state quarters
(2) 2002 uncirculated coin sets w/ state quarters
(2) 2003 uncirculated coin sets w/ state quarters
(2) 2004 uncirculated coin sets w/ state quarters
(2) 1996 uncirculated coin sets
1995 &1996 Royal Canadian mint sets
1986 U.S. Liberty $1 coin
1999 Yellowstone Liberty $1 coin
1983& 1984 Olympiad $1 coins
1988 Olympiad $1 coin
1992 Olympiad $1 coin
1987 Constitution 100th Anniversary. Liberty $1
(5) Eisenhower $1 proof
(17) Franklin Half Dollars
(57) Mercury Dimes
(70) Roosevelt Dimes
(15) Standing Liberty Half Dollars
(31) Washington Quarters
(32) Washington Quarters
(17) Standing Liberty Half Dollars
(83) Lincoln head cents
(25) Buffalo Nickels
(31) Jefferson Nickels
1878 Morgan $1
1879 Morgan $1
1879 Morgan $1
1879 Morgan $1
(2) 1880 Morgan $1
1881-S Morgan $1
(2) 1882 Morgan $1
(2) 1883 Morgan $1
(4) 1884 Morgan $1
(2) 1885 Morgan $1
1885-S Morgan $1
1885-o Morgan $1
1886 Morgan $1
(2) 1887-O Morgan $1
(2) 1888 Morgan $1
(7) 1889 Morgan $1
(2) 1890 Morgan $1
1890-CC Morgan $1
1891 Morgan $1
(3) 1892 Morgan $1
(2) 1896 Morgan $1
(3) 1897 Morgan $1
(3) 1898 Morgan $1
(4) 1899-O Morgan$1
(5) 1900-O Morgan $1
(2) 1901 Morgan $1
(4) 1902 Morgan $1
(3) 1904 Morgan $1
1904 Morgan $1
(4) 1921 $1
(2) 1921-S $1
1921 $1
(6) 1922 Peace $1
(5) 1922 Peace $1
(7) 1923 Peace $1
(6) 1923 Peace $1
(4) 1924 Peace $1
(3) 1925 Peace $1
1927 Peace $1
1935 $1
(5) Eisenhower $1
(52) Indian head/Buffalo Nickels
(80) Wheat Pennies
(36) Dimes
(16) Quarters 50's & 60's
(22) Quarters 40's – 60's
(5) Rolls of Quarters
(4) Rolls of Quarters
Roll of Nickels
(3) rolls of Indian head/ Buffalo Nickels
(5) rolls of Dimes 40's- 60's
(5) rolls of Dimes 40's-60's
(4) rolls of Dimes 40's-60's
(38) mercury Dimes
(9) Standing Liberty Quarters
(10) rolls of Wheat pennies
(17) rolls of Wheat pennies
1988 American Eagle 1oz.Silver Coin
1994 American Eagle 1oz. Silver coin
2000 American Eagle 1oz. Silver coin
2001 American Eagle 1oz. Silver Coin
1987 American Eagle 1oz. Silver Coin
1987 American Eagle 1oz. Silver Coin
1986 American Eagle 1oz. Silver Coin
1986 American Eagle 1oz. Silver Coin
1973-1979 U.S. Proof Sets (7)
1980-1983 U.S. Proof Sets (4)
1968-1972 U.S. Proof Sets (5)
1984-1987 U.S. Proof Sets (4)
1988-1993 U.S. Proof Sets (6)
1994-1998 U.S. Proof Sets (5)
2000-2005 U.S. Proof Sets (6)
1994 Vietnam Veterans Memorial Silver Dollar
1997 Jackie Robison Commemorative $1- Proof
1987 Proof set
1993 Proof set
1999 Proof set w/ state Quarters
2001 U.S. mint 50 state Quarters, 5yrs.
Liberty 1oz. troy silver coin
1993 Liberty 1 oz. silver coin
Liberty 1 oz. silver coin
(2) Liberty 1 oz. silver coins
Liberty 1oz. silver coin
1867 Half Dime
1807 Draped Bust Large Cent
1794 Liberty Cap Large Cent
1828 Coronet
1829 Coronet
1844 Braided Hair cent
1853 Braided Hair cent
1898 Barber Quarter
1936 Buffalo Nickel
1936 Buffalo Nickel
1936 Buffalo Nickel
1937 Buffalo Nickel
1907 Coin
1875 Indian Head Cent
1881 Indian Head Cent
1883 Indian Head Cent
1891 Indian Head Cent
1895 Indian Head Cent
(3) 1890 Indian Head Cents
1893 Indian Head Cent
1897 Indian Head Cent
(3) 1898 Indian Head Cents
(2) 1890 Indian Head Cents
(2) 1899 Indian Head Cents
1892 Indian Head Cent
1894 Indian Head Cent
1909 Indian Head Cent
1890 Dime
(8) Indian Head Cents
(6) 1964 J.F. Kennedy Half Dollars
(10) Barber Dimes
(26) Flying Eagle Quarters
(24) Nickels
Canadian & misc. coin lot
(3) Barber Dimes
2008 Happy Anniversary 1oz. silver coin
(26) Jefferson Nickels, in coin book
(8) Uncirculated Dimes
(4) Proof Nickels
(5) misc. coins, 1- 1964 Kennedy Half
(7) Washington Quarters
(10) Silver Dollars
Presidential coin set, not complete (26 coins)
(12) Washington Quarters
(11) Roosevelt Dimes
(4) Proof sets, 2006-2008, 2010
(17) $1 silver certificates
(17) $1 silver certificates
(1) $5 red seal Bill
(1) ($10) red seal Bill
(19) Wheat Cents

Lawn Equip. / Tools
Toro "Personal Pace" 22" Lawnmower, like new; B&D hedge trimmers; metal wheelbarrow; scythe; step ladder; electric blower; lawn spreader; wash tub; wooden keg; rolls of wire; garden sprayer; splitting wedge; shovels; spade fork; digging iron; sledgehammer; axe; coal bucket; garden hand tools; electric cords; garden hose; hand tools; socket set; wrench set; tool box; gas cans; hardware; machinist tools;
Terms of Auction: Cash or Good Check Day of Auction.

Auction For
Harold R. & Dorothy J. Sollenberger
Carl Sollenberger P.O.A.

Auction conducted by
John D. Stauffer Auctioneers
AU-1509
Phone: (717)-627-0118 or (717)-629-4059
Lititz, Pa. 17543